Boat trips Puerto Colón South Tenerife
With our superb and highly qualified team, you can relax and enjoy a wonderful excursion on board our
motoryacht, 'SkyLine Cruiser'.
We have 3 standard daily departure times, each of 3-hour duration (flexible with Private Charters).

Puerto Colón Boat Trips
ALL INCLUSIVE
We are going to take great care of you to enjoy your day with Skyline

in the crystal clear waters
Tenerife Boat Trips
The best way to see the marine fauna of Tenerife in its natural habitat.
Arrival at Puerto Colon Harbour
Cruiser: 12:45 / 16:15 / 19:45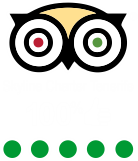 Boat Trips in Tenerife
Our work is our passion and we strive to provide a high quality of service and care for our
customers to ensure maximum satisfaction.
What our clients say about us
Tenerife Sailing Charters
Motor Yacht Skyline Cruiser
Boat Trips Tenerife Costa Adeje
BOARDING AREA
We are waiting for you in Puerto Colon